How Hard is it to Get Into Pharmacy School? 3 Key Application Tips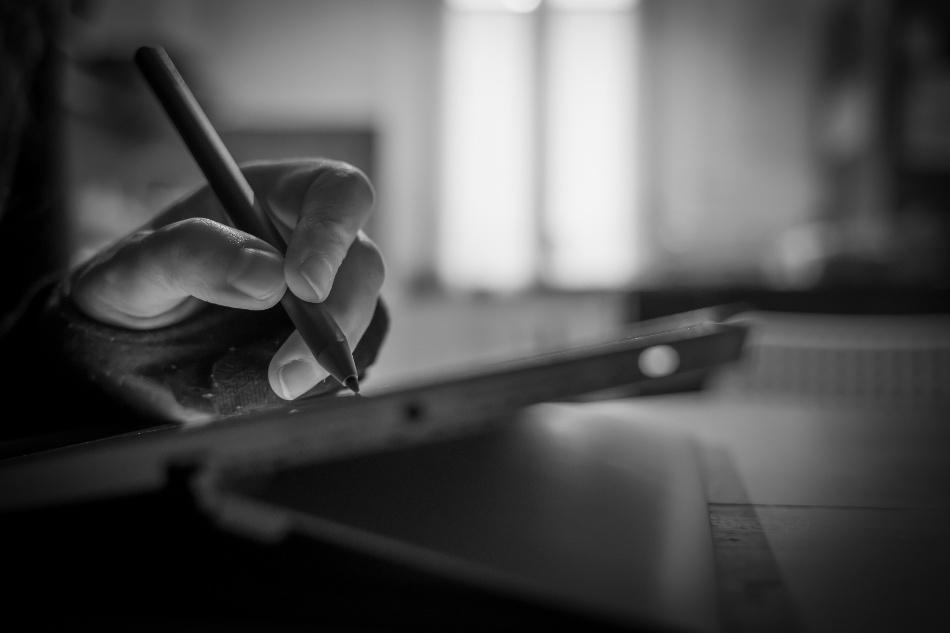 It's no secret that breaking into a profession in health care is challenging and competitive. Any field that holds providers responsible for direct patient care comes with rigorous schooling. Pharmacy is a unique, hands-on career in health care that is no different — those looking to enter the field must undergo years of schooling to practice in the field.
Getting into pharmacy school is no small feat, but with hard work, dedication and knowledge of admissions requirements, future pharmacists can follow application best practices to put forth the most well-rounded application possible to bolster their chances of acceptance.
Is Pharmacy School Hard to Get Into?
The short answer: yes and no.
While acceptance rates to pharmacy school have increased over the past few years, candidates are still held to very high academic and professional standards. Let's review a few pharmacy school requirements that are typically required by most schools.
Pharmacy School Requirements
Most pharmacy schools require overarching academic requirements to earn acceptance. In terms of education required to be accepted into pharmacy school, some require a four-year bachelor's degree in a related field including:
Biology
Chemistry
English
Statistics
Mathematics
For pharmacy schools that don't require a bachelor's degree, a certain amount of prerequisite courses are required to apply. At NEOMED, students may earn acceptance into pharmacy school once they have earned 60 semester hours in the required prerequisite courses.
Learn more in our guide: No Bachelor's? No Problem! How to Become a Pharmacist
Pharmacy School GPA Requirements

While GPA requirements can vary from school to school, most pharmacy schools require applicants to have an academic GPA of 2.5 or higher. PharmCAS, the pharmacy school application system, calculates your cumulative GPA based on:
Courses only from colleges and universities in the United States and Canada
Repeated courses
Study-abroad courses, if reported on a United States transcript
Withdrawn failing
Beyond Academics, What Do Pharmacy Schools Look for in Applicants?
Aside from academic standards, pharmacy schools evaluate candidates holistically and look for relevant experience and demonstrated leadership capabilities. These qualities can be explained in both your pharmacy school application experience section and through your evaluators.
3 Pharmacy School Application Tips to Increase Your Chances of Acceptance
Here are three tips to help your application stand out from the rest and give you the best chance to earn your acceptance letter!
#1 Invest time crafting the personal statement: Personal statements are an incredible opportunity to provide pharmacy schools a window into your own narrative of how you got here and where you hope to go. It is an opportunity to highlight your skills, interests and experiences. Your personal statement is an opportunity to really sell your application and emphasize what makes you an excellent candidate for their program.
Check out our blog, How to Write a Compelling Pharmacy School Personal Statement, for the best practices on how to nail writing yours!
#2 Strategically highlight your work and volunteer experience
An impressive portfolio of relevant work and/or volunteer experience can help give your pharmacy school application a unique edge. Any direct experience in a pharmacy and/or healthcare setting is always worth including and expounding upon.
Admissions committees look for well-rounded candidates that have shown demonstrated initiative to gain valuable experience in the healthcare realm. Whether it be professional work experience as a pharmacy technician, or research assistant, or even a mission trip that had a healthcare basis — be sure to highlight it to help you stand out!
#3 Choose evaluators that can speak to your credibility
While an old friend from high school may speak rather highly of you, pharmacy school admissions committees like to see evaluations from academic-based influence from your life, like a faculty member or an employer in one of those healthcare-related positions above. These evaluators can attest to your professional and academic competencies as well as your passion for the field.
Getting Into Pharmacy School is the First Step in Finding Your Meaningful Career in Pharmacy
Though getting into pharmacy school can be a challenging process, the opportunities for a meaningful career in health care that with its acceptance are endless. At NEOMED, our pool of applicants is composed of students from Ohio and places across the United States and makes up a diverse demographic of individuals with unique academic backgrounds and experiences.
Access our guide, How to Get Into Pharmacy School: Applying to NEOMED, for a step-by-step guide on the pharmacy school application process and tips on how to create the most successful application possible.
If you have any additional questions about the application process, connect with us to get in touch with a member of our admissions team.
Ready to craft your perfect application? Apply today!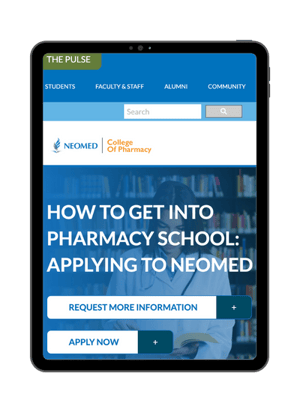 Access "How to Get into Pharmacy School: Applying to NEOMED" to receive insider tips and tricks from navigating the PharmCas application to preparing for your interview.
About the author
James Barrett
Sr. Executive Director of Strategic Enrollment Initiatives