4 Things You Should Know About Applying to Pharmacy School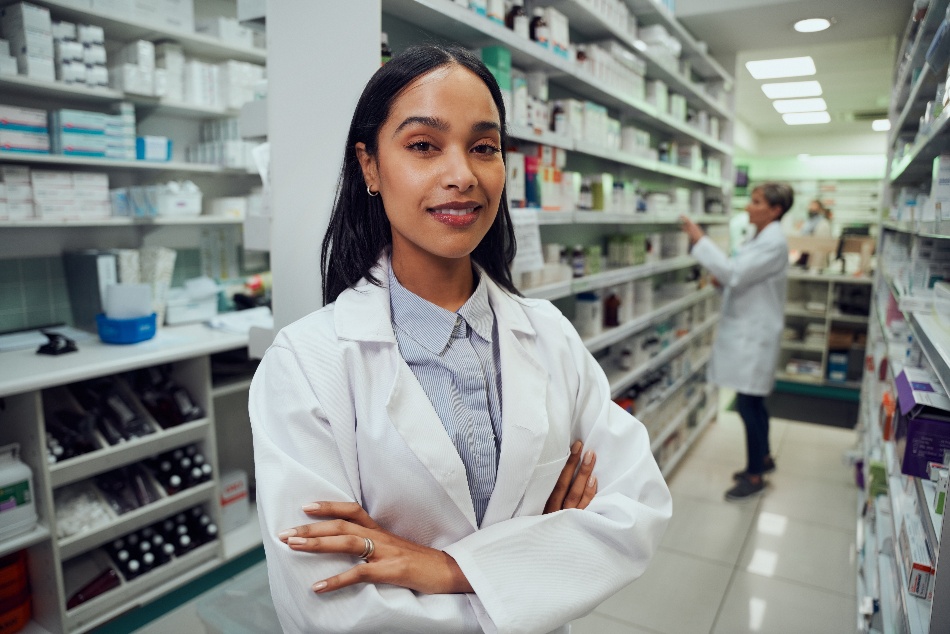 Considering applying to pharmacy school, but need help figuring out how to start the process? You're not alone! Applying to pharmacy school is a big undertaking. Navigating the process as a whole can be intimidating.
However, in recent years, pharmacy schools have adjusted certain parts of the application process to help prospective students. There are a few things you should know to help make the process of applying to pharmacy school less intimidating. Below are four things you should know about applying to pharmacy school."
1. Sometimes you don't need a bachelor's degree to apply
You may think that not having your bachelor's yet disqualifies you from applying to pharmacy school. However, many pharmacy schools nowadays, In recent years, pharmacy schools have adjusted admissions requirements to accept students that meet their prerequisite requirements. Pharmacy schools that don't require a bachelor's degree often require students to meet a specified number of prerequisites For NEOMED College of Pharmacy, students need to complete 60 hours of prerequisite courses.
Read more about this in our guide, No Bachelor's? No Problem! How to Become a Pharmacist
2. Collecting application materials may take longer than you think — start early!
Between compiling official transcripts, pharmacy school evaluations, writing your personal statement and completing your education, work and volunteer experience, there are a lot of moving pieces needed before you are ready to submit.
Many pharmacy schools have a final deadline for applications by June 1st for the following academic year. It is recommended that you start your pharmacy school application with at least 2 to 3 months in advance.
This allows you to contact your schools, evaluators, and take the time and care that your personal statement needs. You can find the various deadlines for pharmacy schools here.
3. Many pharmacy schools don't require a PCAT score to apply
The Pharmacy College Admissions Test or PCAT is a standardized test used to evaluate applicants' knowledge and academic ability prior to entering pharmacy school. Many schools have waived this requirement in recent years to facilitate a smoother application process. NEOMED no longer requires PCAT scores from their applicants.
4. Your personal statement can be used to elaborate on your wins (and maybe losses)
Your pharmacy school personal statement is an essential part of your application. It allows you to expand upon why you make an excellent candidate for pharmacy school. To write this well, it takes a serious time investment. Your personal statement is also a good area to possibly elaborate on some discrepancies in your application. For example, if you have a grade on your transcript that is lower than you like, you may use your personal statement to provide additional context into what caused it.
For more tips and tricks on how to write the best pharmacy school personal statement, check out our blog How to Write a Compelling Pharmacy School Personal Statement.
At NEOMED, we created a step by step to help guide you through the entire application process. Access it today! How to Get Into Pharmacy School: Applying to NEOMED
Have additional questions about applying to pharmacy school? Schedule a meeting with our admissions team! Ready to begin your application to NEOMED? Visit our admissions requirements page and apply now!
Ready to craft your perfect application? Apply today!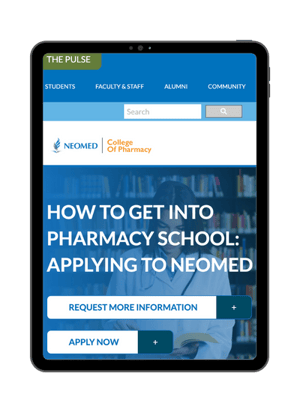 Access "How to Get into Pharmacy School: Applying to NEOMED" to receive insider tips and tricks from navigating the PharmCas application to preparing for your interview.
About the author
Kelly Jeroski
Assistant Director of Admission