4 Tips for Your Pharmacy School Interview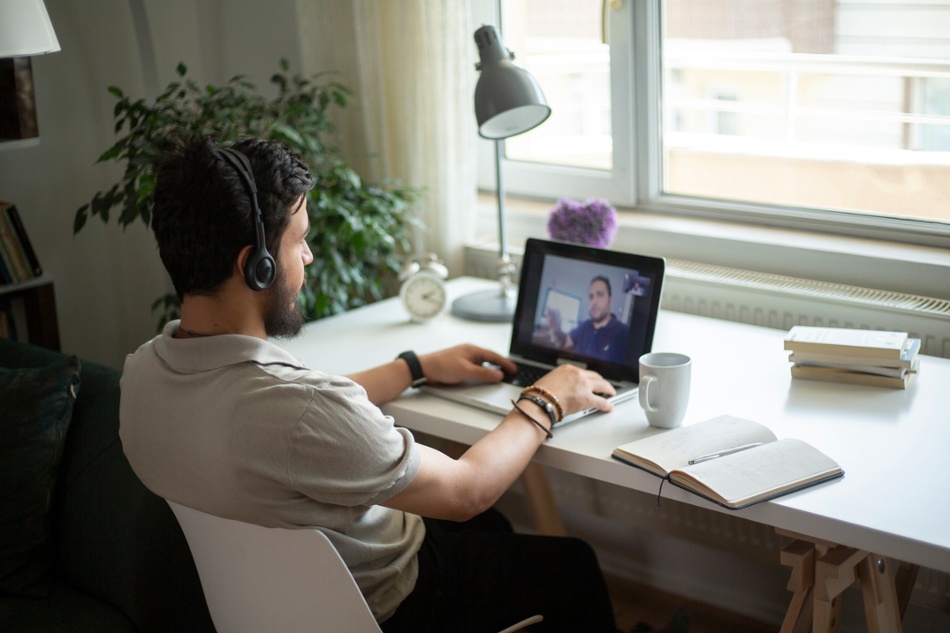 You've done your research. You've picked your top schools and submitted your pharmacy school applications. Now you're ready to face the next big step standing between you and your future as a pharmacist: the pharmacy school interview.

Most schools begin interviewing candidates in late summer or early fall. Pharmacy school interviews are by invitation-only. If you're selected to interview at a pharmacy school you've applied to, you'll be contacted by the admissions office to schedule an interview. The best way of increasing your chances of getting into pharmacy school after your interview is by putting in the preparation work beforehand.

But, how do you prepare for this critical component of the pharmacy school admission process? The key to nailing your interview, virtually or in person, is to come armed with knowledge—about the school, your goals and why you want to be a pharmacist.

It might be nerve wracking, but the interview is mainly a way for the interviewer to get to know you a little better and develop a better understanding of your choice to become a pharmacist.

Below, you'll find four tips for your pharmacy school interview that will help you feel more confident about this next big step.
1. Practice answering potential pharmacy school interview questions
The best way to feel confident heading into an interview is to practice beforehand. Do some research online to find questions you might expect to answer during the interview, and practice with a friend, family member or colleague who will give you constructive feedback.

While every interview is different, you can bank on being asked to share why you want to be a pharmacist and what makes you a good candidate for the school at which you're interviewing. If you can't provide a succinct and compelling answer to those questions, you're not ready.

When preparing your answers, keep in mind that the interviewer is most likely seeking to hear you talk about:
You skills and strengths that will make you a successful pharmacist
Your ability to manage stress, workload and competing priorities
Your interest in the pharmaceutical industry and pharmacy trends
What exactly makes you interested in that particular school
Every pharmacy school interview is different, but you can expect to be asked the questions below, or at least a close variation.
→ Why do you want to be a pharmacist?
→ Why do you want to go to this school and not somewhere else?
→ What makes you a good fit for this school? Why should we accept you over someone else?
→ How will you balance the demanding workload of pharmacy school and your personal life?
2. Be prepared and professional, no matter how your interview is conducted
If your pharmacy interview is taking place virtually instead of in person, that doesn't mean you should expect it to be more casual. Get ready for a virtual interview exactly the same as you would for an in-person one: dress professionally, be on time (or early!), and come prepared with any additional materials you might need or want during the interview.

If you are interviewing virtually:
→ Choose your location carefully.
Find a quiet space where you won't be interrupted by roommates, pets or family. You should also give extra thought to what will be behind you during the interview--make sure the background is neutral, professional and devoid of any inappropriate posters or wall hangings.

→ Practice using the software
Whether your interview is through Zoom, GoogleMeets or another platform, download the meeting software well in advance of the interview and make sure you know how to use it. Technical difficulties happen, but you'll feel more confident and seem more prepared if you know your computer and software are ready for the interview.
3. Demonstrate your interest in the school/program
It's not enough to simply say you want to be accepted into a program because you want to be a pharmacist. Be prepared to tell the interviewer why you want to be a pharmacist, what motivates you and give specific examples of why you are right for the school.

Before the interview, do extra research about the school and its pharmacy program. An interview is a two-way street, and you should treat it that way. Write a list of questions you plan to ask during the interview and bring it with you.

Asking the right questions can help demonstrate that you've given thought to your fit for the school and done your research. Here are some questions you might consider asking:

→ How does your school prepare students for success before and after graduation?
→ What leadership opportunities are available to pharmacy students at your school?
→ What mentorship opportunities are available?
→ What type of student typically succeeds in your program?
→ Where do some recent graduates from the program currently work?
4. Use your manners
It never hurts to show interviewers that you appreciate the time and effort they took to speak with you. After you've taken some time to reflect on your interview, send a thank you email or note to the faculty and staff you spoke with. This is also a great opportunity to demonstrate your professionalism and remind them that you're a great fit for their program.
Bonus tip: Start your professional degree in health care at Northeast Ohio Medical University
At Northeast Ohio Medical University, we're preparing highly skilled Doctors of Pharmacy to be industry leaders with a team-oriented approach to patient care and medication management services. Whether you aspire to work in a community pharmacy, government agency, hospital or anywhere else skilled medical professionals are needed, NEOMED's innovative and interprofessional curriculum will give you the knowledge, skills and professionalism you need to succeed as a pharmacist.
Curious about what NEOMED's Pharm.D. application process looks like? Check out our step-by-step guide, How to Get Into Pharmacy School: Applying to NEOMED.

Want to learn more about what's required to apply for pharmacy school? Download our resource, "No Bachelor's? No Problem! How to Become a Pharmacist in 2021".
About the author
Kelly Jeroski
Assistant Director of Admission