7 Pharmacist Student Loan Forgiveness Opportunities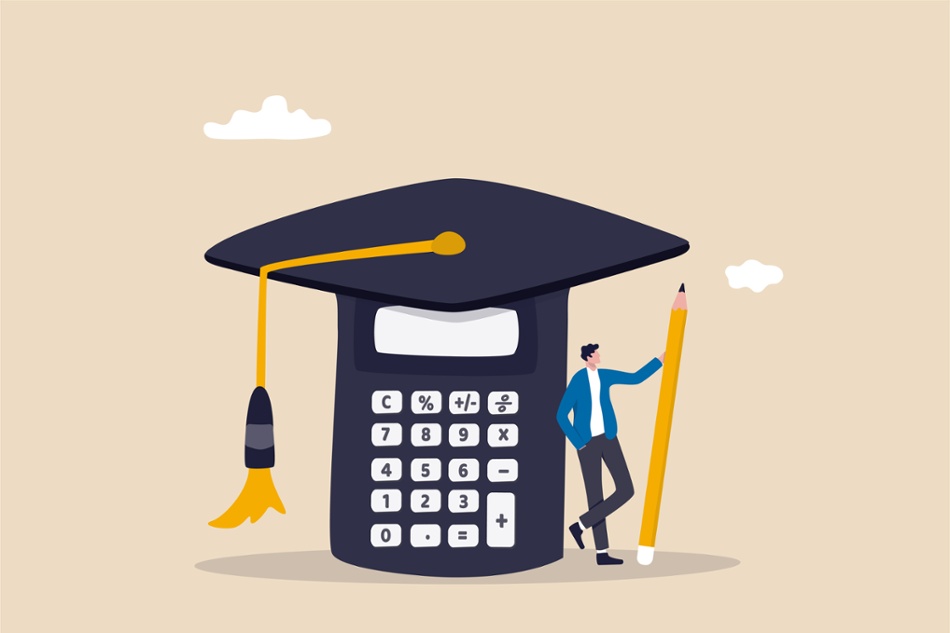 When considering pursuing a Pharm.D. degree, one of the top concerns on the minds of future pharmacists is the cost of pharmacy school. Pursuing a pharmacy education is a major financial investment, and you want to make sure to achieve your desired ROI.
It is no secret that pharmacists are
in high demand in today's day and age. As a result, many federal, state, and company-sponsored programs are willing to pay for the sought-after expertise of pharmacists after graduation. There are plenty of ways to fund your pharmacy education, and you might not be aware of many of these programs.
How to Pay for Pharmacy School
Many students finance their Pharm.D. degrees with a combination of scholarships, grants and loans. What many aren't aware of is the ample opportunities for student loan forgiveness for pharmacists.
Let's unpack a number of pharmacist student loan forgiveness opportunities at the national and state level that may be available to you upon graduation.
Federal and State Student Loan Forgiveness Programs For Pharmacists
1. Public Service Loan Forgiveness (PSLF)
Pharmacists that work for a not-for-profit or government employer can have their federal student loan debt forgiven after 120 loan payments. Recipients must be on an income-driven repayment plan and must work for a qualifying employer.

If you are hoping to work in a setting like a hospital pharmacy, the PSLF may be a viable option for you. You can learn more about eligibility and the application process here.

State-Based Pharmacist Student Loan Forgiveness


Pharmacist student loan forgiveness is also offered by certain states. Some offer forgiveness for both federal and private student loans. Furthermore, many states will offer loan forgiveness in exchange for a period of service in a Health Professional Shortage Area.

For example, the Ohio Substance Use Disorder Professional Loan Repayment Program will award qualifying full-time pharmacists up to $25,000 in student loan forgiveness in exchange for two years of practice at an eligible site. Sites must be in a Health Professional Shortage Area with and they must provide services with an emphasis in substance use disorder treatment.
2. National Health Service Corps Substance Use Disorder Workforce Loan Repayment Program
In an effort to fight the nation's opioid crisis, the National Health Service Corps offers up to $75,000 in student loan forgiveness in exchange for three years of service. Recipients must work full- or part-time at sites approved by the NHSC and must provide substance abuse disorder treatment. You can discover more about the application process and eligibility requirements here.
3. National Institutes of Health Loan Repayment Program
The National Institutes of Health Loan Repayment Program offers qualifying pharmacist loan forgiveness up to $50,000 annually in exchange for a commitment to conducting NIH mission-relevant research. There are two loan repayment programs: one for research employed by the NIH (intramural) and one for those employed outside the NIH (extramural).
It is important to note that this program is not intended to fund research, but rather to award and sustain an individual's research career in pharmacy. If pharmacy research is an area you are interested in, you can check out more information here.
4. Health Resources and Services Administration Faculty Loan Repayment Program
The Health Resources and Services Administration (HRSA) offers pharmacists up to $40,000 in student loan forgiveness who serve as a faculty member at an eligible health professions school for at least two years.
Applicants must meet the following criteria:
You must come from a disadvantaged background. This is based on environmental and economic factors.
You have an eligible health professions degree or certificate.
You are a faculty member at an approved health professions school with a contract for two years or more.
Pharmacy Company-Sponsored Loan Forgiveness and Repayment Programs
In addition to state and federally-funded loan forgiveness programs, private companies, like Walgreens and CVS, offer loan repayment programs for their pharmacists as employees.
1. The Walgreens Professional Educational Assistance Program
The Walgreens Professional Educational Assistance Program (PEAP) gives annual scholarship awards to Walgreens pharmacy interns enrolled in a professional pharmacy program.
Each year recipients are awarded the scholarship in exchange for one year of employment as a Walgreens pharmacist after graduation. Students may receive up to $25,000 in scholarships.
For pharmacy students enrolled in a 4 year program, the amounts awarded may look something like this:
1st through 3rd years enrolled = $5,000 for each year.
For their 4th year of enrollment = $10,000
While this is explicitly a loan forgiveness program, it enables pharmacy students to earn money towards their degree in exchange for an employment commitment, similar to many loan repayment programs.
Applicants must be a Walgreens intern, which you can read more about becoming here.
2. Aetna Student Loan Repayment Program
Aetna (CVS pharmacy) will match U.S.-based student loan payments up to $2,000 per year each year they are employed. This can amount to a lifetime maximum of $10,000 for qualifying loans.
To qualify, employees must have earned their degree from a U.S.-base accredited institution within 3 years of applying for the program. Another bonus: Aetna will make payments directly to your loan provider!
Funding Your Pharmacy Education is Within Reach
Not only is pharmacy a diverse and fulfilling career, but the high-earning salary and in-demand job market affords pharmacists many opportunities to pay back their loans or have them forgiven. The aforementioned pharmacist student loan forgiveness opportunities are excellent ways to reduce your pharmacy school debt, allowing you to focus on cultivating a career you love after graduation.
Don't let the cost of pharmacy school deter from an impactful healthcare career — NEOMED is here to help. Connect with us to get in touch with an advisor who can walk you through the various financial aid options for our Pharm.D. program. You can even get a pharmacy school cost estimate by using a financial assistance estimator here!
Are you set on turning a career in pharmacy into a reality? We've compiled a step-by-step guide for you on How to Apply to NEOMED. Discover more today and begin your application!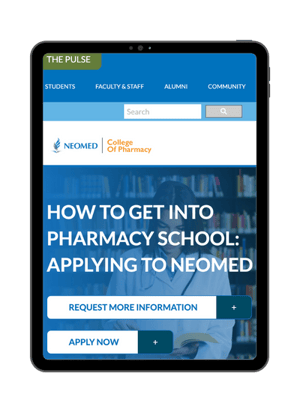 Access "How to Get into Pharmacy School: Applying to NEOMED" to receive insider tips and tricks from navigating the PharmCas application to preparing for your interview.
About the author
James Barrett
Sr. Executive Director of Strategic Enrollment Initiatives