Is Pharmacy a Good Career? 4 Benefits of Being a Pharmacist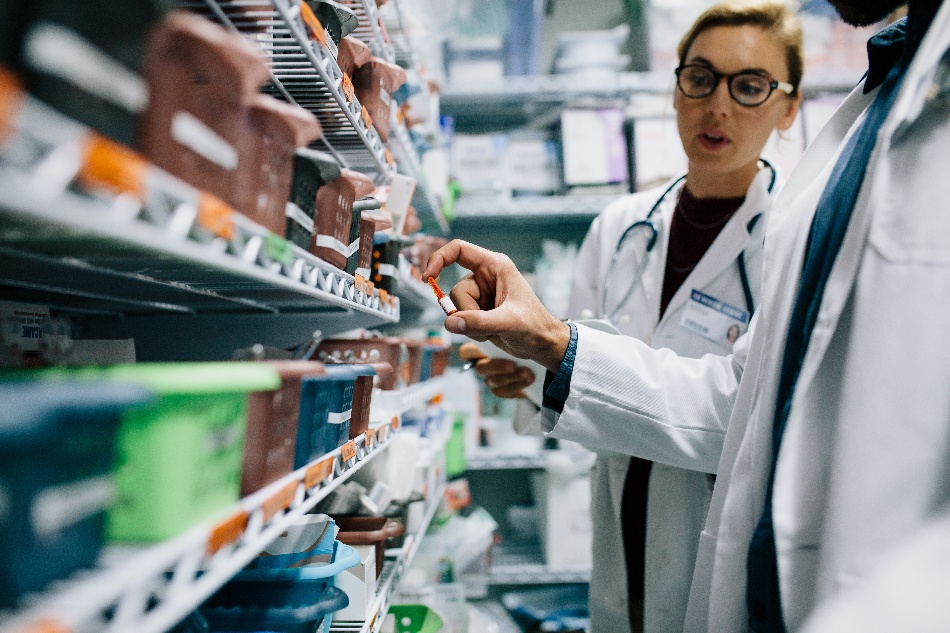 With so many different careers in the healthcare industry, it can be difficult to know where you might best fit. Understanding your options begins with knowing the benefits of each career and the job possibilities in each industry.
Some may wonder about the pharmaceutical industry and whether or not it is a lucrative and flexible job field. We've outlined some of the benefits of being a pharmacist in this blog, so you can make an informed decision about whether the pharmacy industry is right for you.
4 Benefits of Being a Pharmacist
1. Pharmacists Have an Excellent Work-Life Balance
Since many pharmacist jobs operate with traditional 9-5 hours, pharmacists experience an exceptional work-life balance, unlike other professions in the healthcare field. Pharmacists are also traditionally not "on-call" during their off hours, so they don't experience the emergency disruptions that professionals in other healthcare positions may experience.
2. Pharmacists Can Pursue Diverse Career Paths
The traditional hours that pharmacists work don't limit their opportunities for exciting careers. Pharmacists can work in labs, retail pharmacies, or in specific fields like cardiology. The diversity of the healthcare industry means that every corner of patient care needs skilled, passionate pharmacists who are ready to research the best solutions to illnesses and the best treatment plans for long-term care. As technology advances, the demand for pharmacists ready to adapt to the changing landscape of healthcare also increases.
3. Pharmacists Are Eligible for Competitive Salaries
The diversity in types of pharmacy jobs lends itself to a wide range of salaries within the pharmacy profession. According to the Bureau of Labor Statistics, the average pharmacist makes $128,570 a year, but pharmacists in specialized roles can make up to $143,600 a year.
In an ever-evolving field like the pharmacy industry, there's no shortage of opportunities for salary increases and diverse salary ranges, especially when professionals bring advanced degrees to their positions. Some companies even offer signing bonuses of up to $75,000 for pharmacists, giving those seeking careers in this field even more incentive to put their skills into practice to save lives.
4. Pharmacists May Qualify for Loan Forgiveness
While pharmacy school is a sizeable cost, it's a valuable investment both in your individual future and in the future well-being of society. In response to the worth of pharmacists in the healthcare world, and in order to try and meet the demand for pharmacists needed, many federal, state, and company-sponsored programs are willing to pay for pharmacists' schooling after their graduation.
Each loan forgiveness program has different requirements to qualifications, but it's worth looking into each of the options to see if you can receive assistance in financing your degree.
Impact Healthcare for Generations:
Become a Pharmacist from NEOMED
The pharmacy industry has experienced many changes over the years, but it has adapted to meet the evolving landscape of healthcare and technology, remaining a relevant career field. The need for pharmacists will endure as society faces health challenges.
Pharmacy is a growing field with ample in-demand careers in a variety of specializations. There's never been a better time to begin pursuing a degree in pharmacy and learning what job opportunities exist.
At NEOMED, we equip the pharmacists of tomorrow, today. Our program prepares you for myriad careers within the pharmacy industry, and we connect you to expert faculty and unmatched industry connections.
Have questions about our Pharm.D. pathways? Schedule a call with our College of Pharmacy admissions team. For more information on our program and how we're shaping the future of healthcare through our program, download our eBook, Begin Your Future in Pharmacy at NEOMED.
About the author
Kelly Jeroski
Assistant Director of Admission