What is Pharmacy School Really Like?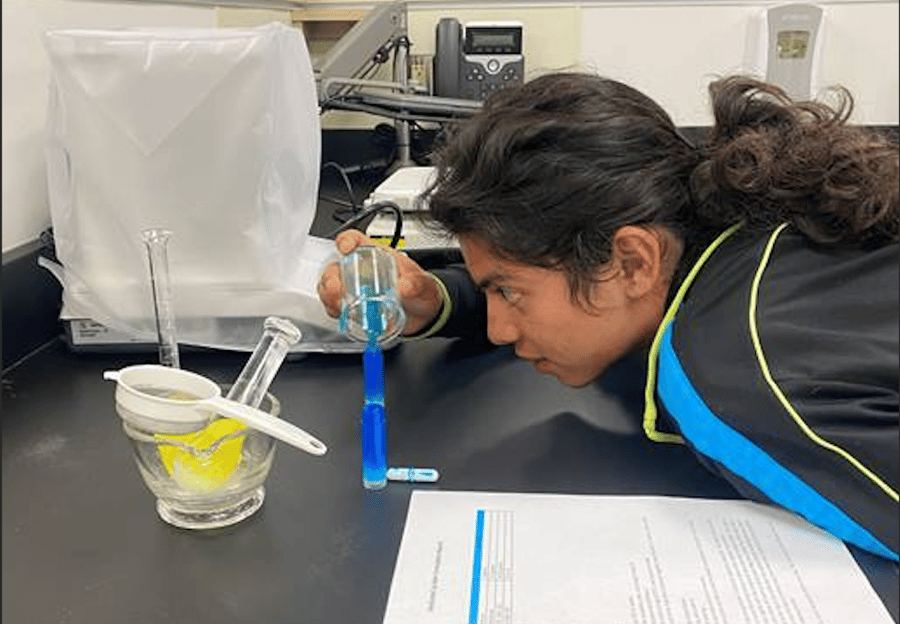 If you're considering Pharmacy school, you've probably heard about how demanding it can be. Despite being challenging, there are people all along your journey helping you through.
Additionally, there are some steps you can take to make the most of your degree and your life outside of your education. Remember our tips we share below, and always ask for help if you need it! The faculty and staff at your pharmacy school and especially at Northeast Ohio Medical University (NEOMED) want you to succeed and even thrive!
What to Expect in Pharmacy School
Some aspects of pharmacy school resemble the rigors of medical school, but with its own set of hurdles. Here's a basic breakdown of what you can expect from your studies:
Thorough Academics: in pharmacy school, you're seeking to finish a degree that encompasses a whole spectrum of topics and treatment plans for patients. It's a lot to fit into just a few years, so all of your classes will be detailed and informative.


Eye-opening Experiences: Many pharmacy students comment on how they didn't realize how many different concentrations there are before they started pharmacy school. While you learn about the different facets of how you can apply your degree, you'll also realize just how many different needs your community has. Prepare to change your perspective on the healthcare world throughout your time in pharmacy school.


Meticulous Training: Through both classes and internship opportunities, you'll receive world-class training in what it takes to be a highly skilled pharmacist. Be sure to keep an eye out for ways to grow your interprofessional connections and influences as well. You never know who you might meet and how learning about what they do will help you improve your own job skills.


Full Days: With so many classes and internships, coupled with your social and personal life, pharmacy school is not for the faint of heart. Your time management skills will be stretched more than they have been in the past, but you'll emerge from the challenge as a competent and capable healthcare professional.
How long is Pharmacy School?
This is a complex question, since there are a few different paths you can take to begin your pharmaceutical degree. Some programs don't require you to have any sort of bachelor's degree before applying and being accepted into their Pharm.D. In that case, you'll just need to meet some prerequisites, usually about 2-3 years of college-level math and science courses. Then, you'll go through at least 4 years of Pharm.D. classes, making your time in school around 6-7 years.
However, if you decide you do want to complete a bachelor's degree before pursuing a Pharm.D., you'll bring your time in school to around 8 years. Just as medicine and treatment plans are customizable, so is your path to earning a Pharm.D.
Is Pharmacy School Hard?
You should prepare to study a great deal in pharmacy school. It's a lot of information to fit into one program, so your classes will be information packed throughout your whole degree. Your exams will require a good deal of preparation too.
While you may be able to carry over most of your study habits from high school and your undergraduate degree or prerequisites into your pharmacy program, be prepared to "beef them up" or adapt them to the rigors of your courses. You definitely won't be able to get away with just studying the course materials the night before an exam. Keeping your plans and study strategies flexible and innovative will help you succeed.
How to Survive the First Year of Pharmacy School
An intense degree like a Pharm.D. can seem overwhelming and you may not know where to start. But be assured you are not alone in this process, and you will make it through! Here are some tips to get started:
Connect With Your Cohort: Whether it's through group chats or study sessions, try to connect with your incoming class and others in your program. Doing this early on will provide you with study partners and will remind you that you're not alone.


Join Extracurriculars: Remember that you have a life outside of labs and classes! Joining clubs and student organizations will not only help your social life and sanity, it will help you network with other professionals.


Talk to Your Professors: Get as connected with the professors and advisors in your program as you can early on. Faculty connections will be a great benefit when it comes time to find internships and jobs outside of school. Plus, if your professors know you, they can help provide extra support when you need it


Look for Internships: Most Pharm.D. programs require some sort of internship. This will help you narrow down what field of pharmacy you might want to make your career in, so be sure to start looking at your options early and ask lots of questions.
Consider NEOMED For Your Pharm.D.!
Are you ready to start impacting your community and changing the world of pharmaceutical healthcare with your unique perspective? NEOMED offers a Pharm.D. program for anyone who meets the prerequisites, even without a bachelor's degree!
Join an elite pharmacy program with brag-worthy NAPLEX pass rates and a network of accomplished alumni! Request more information today or apply now.
Want to learn more about pharmacy school at NEOMED? Our pharmacy program guide will help you determine if pharmacy school is the right path for you, and how NEOMED can help you begin your future.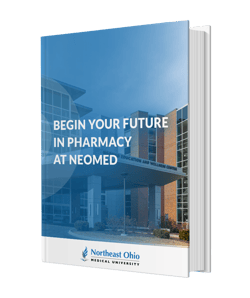 Access our eBook
"Begin Your Future in Pharmacy at NEOMED" to learn more about what it takes to become a pharmacist.
About the author
Kelly Jeroski
Assistant Director of Admission