Life in Rootstown: Things to Do as a NEOMED Student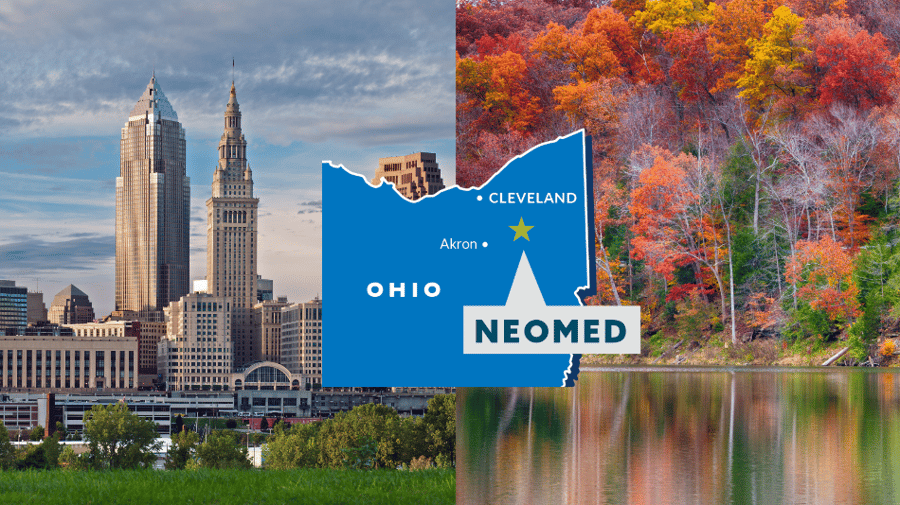 Nestled in the rolling plains of the Buckeye state is the charming and inviting residence of Rootstown, Ohio. Home to Northeast Ohio Medical University, Rootstown offers an abundance of opportunities for adventure for all its residents — especially NEOMED students!
Many students are surprised to find that this gem of modern American life has much more to offer than that which meets the eye. There's something here for everyone. Let us show you!
1. For the outdoor lovers
Do you find purpose and meaning in exploring the great outdoors? The Portage Hike and Bike Trail is a 7.2-mile trail that runs through Rootstown and nearby towns and cities. It's a perfect spot for those looking to venture outside, go for a bike ride or run, and bask in the beauty of nature.
If national parks intrigue you or a multi-mile hike is just your style, you'll love nearby Cuyahoga Valley National Park. Just 30 miles west of Rootstown, this scenic retreat boasts 33,000 acres of beautiful landscape. Hike, walk, and explore the miles of trails with different terrains for every kind of adventure seeker.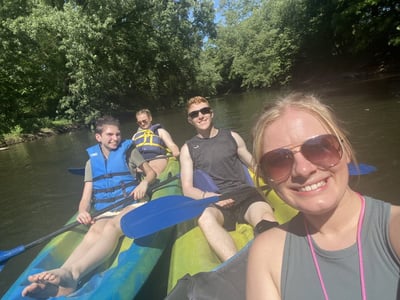 2. For the foodies and coffee snobs
If you are a self-proclaimed foodie, you know that the best finds often lie at the local level. The Rootstown area is home to plenty of eclectic joints that you will love. Whether it's a quick bite for lunch or a dinner date for two, the cuisine of Rootstown and surrounding areas is sure to satisfy.
In Kent
Dining in Portage County centers around offerings in Kent, located only about 10 minutes from the NEOMED campus. Kent is a walking-friendly town loaded with shops and dining. This a key feature since you're going to need some steps after dinner!
Legendary college pub and daytime dining. Often chosen as a top college bar nationally and serving the "MoFo" Burger that left Michael Symon raving.
Tex Mex in Ohio? Caliente!
Taco Tonto's has build-your-own tacos and burritos, delicious guacamole and a variety of other menu items. They have bottled craft beer available in-store, and you can also order Tonto's from the Zephyr patio if you want to eat and drink outside. From the music to the decor, Tonto's atmosphere is full of Kent's eclectic personality.
Established in 2012 in Tremont, OH, Barrio is known for having great food and service. We've been voted one of the top 10 taco stands in the United States, but we're also known for our vast selection of tequila, whiskey and beer. The atmosphere is casual with a unique energy that's created from the combination of our decor, music and staff.
Fresco is a fast-casual restaurant. Make your order, grab a seat and they will take care of the rest. You can be in-and-out for a quick lunch, or stay awhile for dinner and enjoy a few drinks.
The Venice is another Kent legend that's been around for over 80 years. Now the home of The Erie Street Kitchen, the Venice brings farm fresh local produce from local artisan suppliers and farmers to downtown Kent for the finest in hot chicken, one-of-a-kind sides, seafood fun and a creative sharable toast section with accouterments.
Is vegan more your thing in a college town of burgers, burritos and pizza? Visit Grazers restaurant, conveniently located in the heart of Downtown Kent.
Is your family in town?
It's always interesting traveling with your parents and family, but we have that covered, too. We get it. You need somewhere to sit down that is a little classy. Or Mike's Place.
Laziza is the place where Mediterranean cuisine is redefined. The place where exciting, exquisite and extraordinary gather every day to deliver an original dining experience. If you're planning a party, an event or even a small get-together, we invite you to indulge your senses and get a taste of Kent's Laziza Restaurant.
Bricco Kent is located in the heart of Downtown Kent across from the Kent State University Hotel and Conference Center. The Bricco Kent menu features favorites from the flagship Akron location along with unique entrées and appetizers you can only find here!
Did your little brother or sister make the trip with the family or do you have your family along for the visit with your partner or spouse? Or are you a kid at heart with a love of kitsch? Or a proud self-proclaimed Star Wars nerd that has always dreamed of a selfie with an X Wing fighter? Mike's place is for you.
Legendary, authentic, Youngstown, Ohio Abruzzo style pizza in the heart of Kent in Acorn Ally. Some pizza connoisseurs will tell you that New Haven, NYC, and Chicago all take a back seat to Abruzzi style. Am I in L'Aquilla? No. You're in Portage County. Pasta and family Italian classics are available as well.
3. For the cosmopolite
City life is just a short trip away from Rootstown. With just a quick car ride, you can explore the nearby cities of Akron, Kent and Cleveland.
Akron is just 15 miles from Rootstown's center and leads to a world of opportunities for fun. You can check out the Akron Zoo, Akron Art Museum, catch a movie at the Akron Civic Theatre, or see a concert at The Blossom Music Center.
Kent is home to Kent State University. You can enjoy its bustling downtown streets offering a variety of shops, boutiques, restaurants, and bars. Don't miss the famous "Acorn Alley," a pedestrian-friendly area with charming stores and eateries.
If you're a bookworm, you'll love the Kent Free Library! This spacious abode offers a wide range of books, magazines, and other resources for every literary lover. If a live concert is more your speed, catch a performance at The Kent Stage and enjoy the ambiance of the historic theater.
Cleveland, the largest city of the three, is located roughly 45 minutes from Rootstown. Anything you'd find in any big city in the U.S., you can pretty much find in Cleveland.
Music moguls can explore the Rock & Roll Hall of Fame or see the Cleveland Orchestra at Severance Music Center. Sports lovers can catch a Guardians game at Progressive Field or cheer on the Cavaliers at Rocket Mortgage FieldHouse.
Art and plant enthusiasts can venture into the cultural hub of University Circle. It's home to several museums, art galleries, and cultural institutions, including the Cleveland Museum of Art, Cleveland Museum of Natural History, and the Cleveland Botanical Garden.
Bonus: many of these institutions offer student discounts, making it an affordable way to explore art, science, and nature!
For those interested in a little bit of everything, West Side Market is a vibrant indoor and outdoor market in Cleveland that offers a diverse array of fresh produce, meats, cheeses, and other eclectic goods. It's a great place to explore, sample local treats, and experience the culinary culture of Cleveland.
Home is Where the Heart Is: Find it in Rootstown
When you're a student at NEOMED, we can guarantee you'll find your home in Rootstown. It's the perfect backdrop to embark on your journey to an impactful healthcare career. Get in touch with our admissions team to chat about making NEOMED and Rootstown your next home.
Interested in staying up to date on the latest from NEOMED? Subscribe to our blog!
If you want to learn more about jumpstarting your career as a pharmacist here at NEOMED, check out our guide, Begin Your Future in Pharmacy at NEOMED.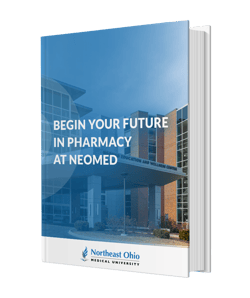 Access our eBook
"Begin Your Future in Pharmacy at NEOMED" to learn what the College of Pharmacy has to offer you.
About the author
James Barrett
Sr. Executive Director of Strategic Enrollment Initiatives