Student Spotlight: Paris Bell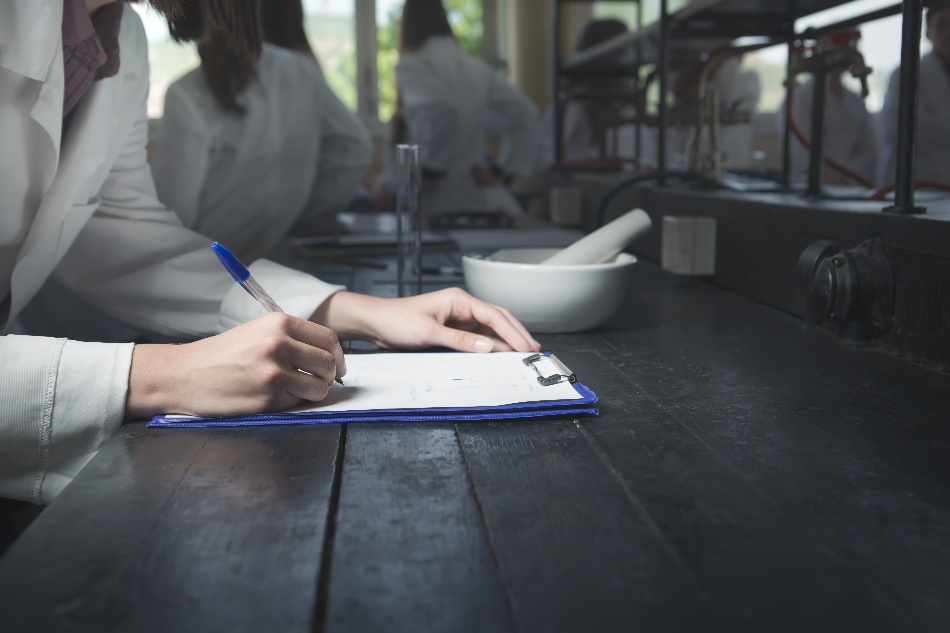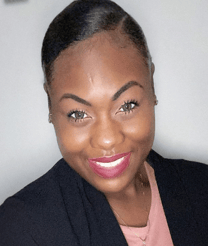 Paris Bell got her bachelor's degree in biology from Ohio Dominican University. Though she was a bit nervous that her pharmacy classes would only focus on clinical pharmacy, Paris was pleasantly surprised to learn about NEOMED's robust and thorough curriculum. Through NEOMED's courses and professor involvement, she found her passion for oncology research.
Keep reading to hear more about Paris's experience as a Pharm.D. student at NEOMED!
1. Tell me a little about yourself. Where are you from and what did you study during your undergraduate years? What initially got you interested in pharmacy?
My name is Paris Bell, and I'm from Groveport, OH. It's about 25 minutes South East from Columbus, OH. I attended Ohio Dominican University where I received my bachelor's degree in Biology. Initially, I was interested in the research side of pharmacy (Industry, Big Pharma, etc).
2. Did you encounter any hesitations, obstacles or fears about pursuing a Pharm.D.?
I was a little hesitant about pursuing a Pharm.D., as I knew the retail side of pharmacy wasn't quite for me. I was worried the curriculum would focus too heavily on the clinical aspect of pharmacy rather than the industrial/research side of pharmacy. I was pleasantly surprised that there are at least one to two classes per semester at NEOMED that primarily focus on the industrial and research concentrations within the pharmacy world as a whole!
3. Why did you choose the pharmacy program at NEOMED? Now that you've experienced the program, what's your favorite part about it?
I will be honest, I chose NEOMED solely because the NAPLEX and law exam (MPJE) passing rates surpass other pharmacy schools in Ohio. NEOMED's retention rate is much higher as well. I wanted to be a part of a program that had high retention rates because it shows the university cares for the success of its students. I'll say that my favorite part about NEOMED's program is that I was able to start in the research lab early. I was able to start during my P1 year!
4. What resources do you feel set NEOMED apart from other Pharm.D. programs?
Definitely research and connections to neighboring hospitals. I find that there are many professional opportunities for NEOMED students that exist just because NEOMED's reputation speaks for itself. I was primarily sold on the opportunities to work with Cleveland Clinic and attend Cleveland Clinic rotations!
5. What achievement, project, or experience are you most proud of from your years in pharmacy school?
At this moment in time, I'm proud to say that I have had the ability to perform academic research on an anti-cancer agent that is in pre-clinical studies. Dr. Oyewumi is a phenomenal researcher, and I'm blessed to have an opportunity to work with him!
6. What are your career dreams or plans? How has the Pharm.D. program at NEOMED helped prepare you for your future?
I'm a bit of an oddball, as I recently changed what I see myself doing for the rest of my life. Ultimately, my career dream is to utilize the education obtained within my Pharm.D. to pursue an MD and practice in Radiation Oncology (not limited to practicing within clinical trials, etc). Because I had the opportunity to work with Dr. O to sequence the administration of the anti-cancer agent on multiple affected cell lines, I discovered a newfound passion for Oncology and Oncology Research. I would not have discovered this if it weren't for NEOMED's Pharm.D. program, which gave me the ability to truly experience everything students are able to do within Pharmacy.
7. Is there anything else you'd like to add? Any advice or wisdom you would pass along to a prospective student
To any prospective student, the best advice I can offer is to jump into new experiences to find what your true calling is, regardless of what kind of pharmacy field it's in. Whether it's clinical pharmacy, specialty pharmacy, or heck, even medicine, always seek opportunities to grow and try new experiences.
Join student organizations that interest you! Seek professors on topics that are intriguing! I discovered my purpose through asking questions and meeting with faculty until one day, a professor gave me a chance, and I fell upon a passion.
Remember, these years in graduate school are your golden years. Always remember that excellence begins with a mindset; a mindset to thrive, conquer, and change the world in the field of healthcare. Luckily, you took the most amazing first step possible by considering NEOMED!
Remain steadfast, unmovable, and assured in yourself and your abilities. Learn your strengths and weaknesses, and cultivate your experience here at NEOMED.
Ready to follow your passions to a future in Pharmacy at NEOMED?
Whatever obstacles or challenges you're facing in the pursuit of your future as a Pharmacist the caring and supporting team at NEOMED can help you take the next step. Learn more about pre-requisites, financial aid and degree paths at NEOMED in our educational guide!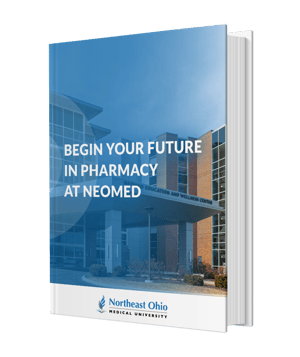 Access our eBook
"Begin Your Future in Pharmacy at NEOMED"
to start your journey toward a Pharm.D.
About the author
Kelly Jeroski
Assistant Director of Admission