Student Spotlight: Nicolas Wagner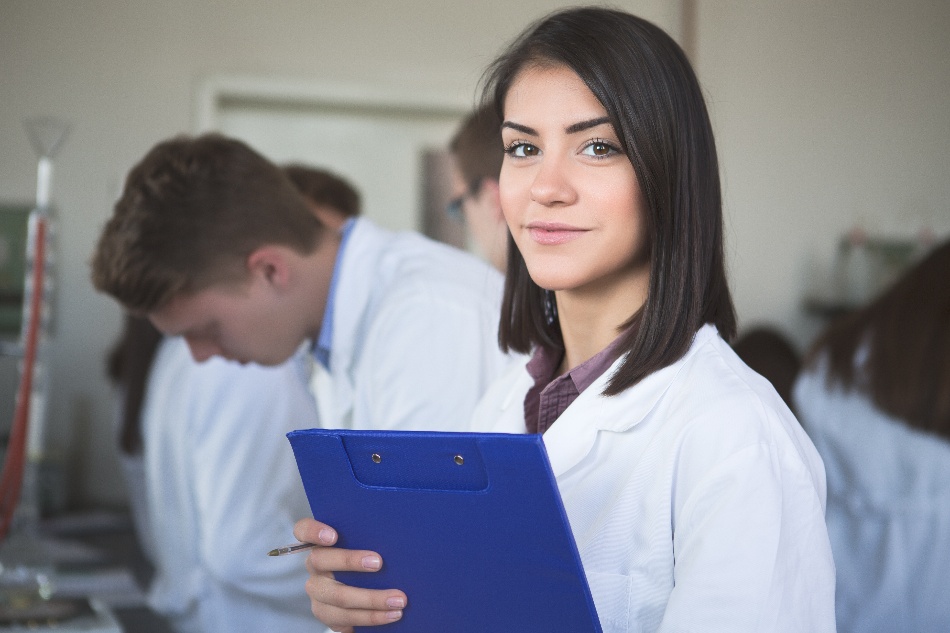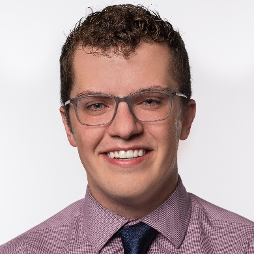 Nicolas Wagner finds biochemistry fascinating and knew he wanted to receive a bachelor's degree in it before pursuing a degree in pharmacy. After graduating from Kent State University, he began his pursuit of a Pharm.D. at NEOMED. There, he learned just how caring and involved the faculty are and he discovered a myriad of ways to get involved on campus.
Keep reading to see why Nicolas recommends NEOMED for anyone looking for a well-rounded, guided Pharm.D. program!
1. Tell me a little about yourself. Where are you from and what did you study during your undergraduate years? What initially got you interested in pharmacy?
My name is Nicolas Wagner and I'm from Barberton, OH. I went to Kent State University for my undergrad degree and got a Bachelor of Chemistry with a concentration in Biochemistry. This degree took me 4 years. Initially, I shadowed a pharmacist that worked with my mom, and she happened to be a faculty member at NEOMED. She pointed me to other programs that were offered, like the Pathways to Pharmacy program, and from there I knew I wanted to be a pharmacist.
2. Did you encounter any hesitations, obstacles or fears about pursuing a Pharm.D.?
I think that the hardest thing about pursuing a Pharm.D. for me was deciding how to do my undergrad. I knew I eventually wanted to get to pharmacy school, but I wasn't sure whether to just do my pre-requisites or get my Bachelor's degree. In the end, I decided a Bachelor's would be the best fit for me since I already loved biochemistry. I knew that having a solid background in it would help me at pharmacy school, and it sure has! I think that was the best choice because I was very prepared for pharmacy school, and I was also more prepared to start doing research once I got there.
3. Why did you choose the pharmacy program at NEOMED? Now that you've experienced the program, what's your favorite part about it?
I chose the program at NEOMED because of their wonderful programs that I attended while I was in high school and undergrad. From those programs, I met so many faculty members that instantly helped me and talked to me about all of my future plans. The faculty definitely want to help you succeed and will do anything they can to provide you with any resources that you need. They will set you up to shadow, let you shadow them, give you career advice, and so much more.
My favorite part about the program is still the faculty. Since coming to NEOMED, they have become even more helpful and insightful into my future. They are all about setting you up for success.
4. What resources do you feel set NEOMED apart from other Pharm.D. programs?
I think that NEOMED's close proximity to so many different health systems really sets it apart. This proximity allows the students to have experiences at a multitude of rotation sites, and that's what makes a well-rounded pharmacist. I also think having all of those options as a student is amazing because you can pick brand new experiences every time you go out for rotations.
Having this large network of health systems also allows NEOMED to employ a large number of faculty with varying backgrounds, so you're always being taught by an expert in the field you are studying.
5. What achievement, project, or experience are you most proud of from your years in pharmacy school?
So far, I have only spent one year in pharmacy school, but the achievement I'm most proud of so far is getting P1 student of the year. This made me feel very appreciated and honored because I tried to do as much as I could in my first year to help others by running big study sessions, getting involved in the curriculum council, and working at my local pharmacy. This definitely was the highlight of my first year in pharmacy school, and I can't wait to continue achieving more as I go.
6. What are your career dreams or plans? How has the Pharm.D. program at NEOMED helped prepare you for your future?
I plan on becoming an ambulatory care pharmacist. This involves me doing 2 years of residency after getting my Pharm.D. from NEOMED. NEOMED has very good residency matching rates, and I know that they prepare their students well for their future careers and residencies because I've heard as much from other students who have graduated from the program.
I even got to shadow two ambulatory care pharmacists with residents because of connections at NEOMED, and they gave me advice on how I can best prepare and what I can do to make sure that I succeed in my future career.
7. Is there anything else you'd like to add? Any advice or wisdom you would pass along to a prospective student?
My advice to any future student is to reach out to those in the profession and at the school. Those people only want you to succeed. They will always offer friendly advice, and if they can't help you, they will point you to someone who can. I cannot stress how important connections are, and getting to know the faculty (your future colleagues!) can only help you in your journey to becoming a pharmacist.
Looking for Faculty to Advise You? Look No Further Than NEOMED!
Whatever obstacles or challenges you're facing in the pursuit of your future as a Pharmacist the caring and supporting team at NEOMED can help you take the next step. Learn more about pre-requisites, financial aid and degree paths at NEOMED in our educational guide!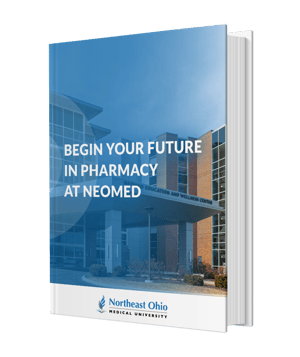 Access our eBook
"Begin Your Future in Pharmacy at NEOMED"
to start your journey toward a Pharm.D.
About the author
Kelly Jeroski
Assistant Director of Admission