5 Different Types of Pharmacists You Didn't Know Existed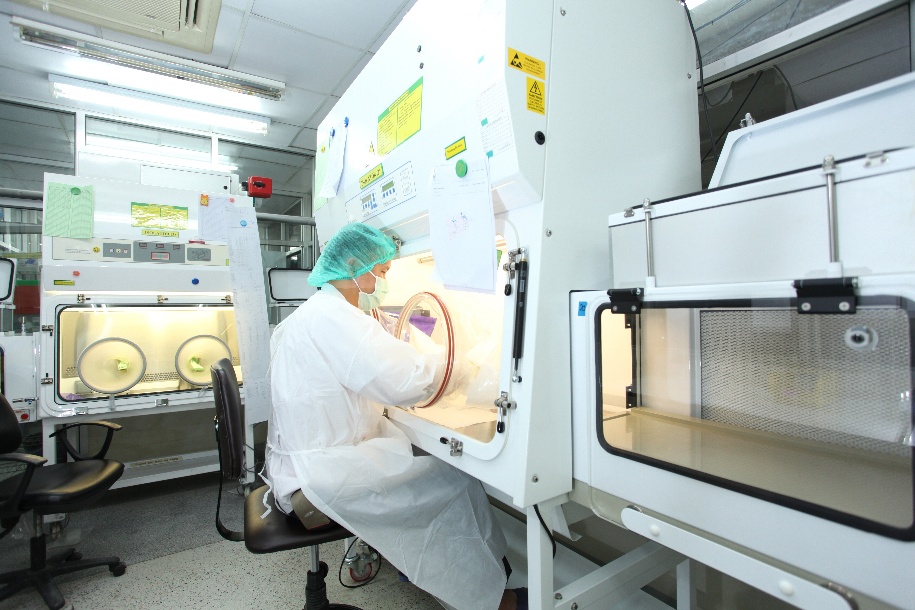 A career in pharmacy goes beyond the counter. Pharmacists are hands-on medical professionals that spend their days providing exceptional patient care and making a real difference on patient outcomes.
Many prospective pharmacy students are unaware of the vast career opportunities available to them in pharmacy. There are multiple different types of pharmacists that serve unique roles in varying populations. Some work in retail pharmacies and others in hospital and clinical settings.
Whatever type of pharmacist specialty you wish to pursue, there is a position that suits your hopes for an impactful health care career. Check out these five different types of pharmacists that you may not have known existed!
It is important to note that each of these specialties requires a Pharm.D. degree and one to two years of residency upon graduation. Additionally, specific training and certifications are required for certain specialties. You can learn more about requirements through the Board of Pharmacy Specialties here.
1. Emergency Medicine Pharmacist
Emergency medicine pharmacists are active participants in emergency medicine teams. They are charged with dispensing and managing medication in a hospital's emergency department.
The environment emergency medicine pharmacists work in presents unique challenges not found in clinical pharmacy settings. For example, when a patient comes into the emergency room, they are unfamiliar with the providers, may be unable to communicate medical information and often require time-sensitive treatment. Therefore, emergency medicine pharmacists must be highly-skilled and trained to respond to the unpredictable nature of the field.
Ashley Jones, NEOMED Pharm.D. graduate and current Emergency Medicine Clinical Pharmacy Specialist at University Hospitals Geauga Medical Center, was recently featured on NEOMED'S CareeRXploration podcast to chat about her experience as an emergency department (ED) pharmacist.
"You can never anticipate what patients are going to walk through the door," Ashley said in reference to what her typical day looks like in the ED. Though it varies, her average day as an emergency department pharmacist consists of the same foundational tasks including:
Collaborating with physicians
Meeting with patients and prioritizing those with immediate needs
Help nurses with medication needs to free them up to care for patients
Prepare medications and hang them on automated pump technology to help administer medicine at safe and standardized rates
Listen to Ashely Jones' full interview on CareeRXploration here!
Emergency medicine pharmacists are compensated very competitively for their highly-specialized skill set. The average emergency medicine pharmacist's salary is $189,345 per year.
2. Critical Care Pharmacist
Critical care pharmacists respond to and rapidly treat critically injured or ill patients. Critical care pharmacists distribute pharmacologic or technological interventions to help stabilize key vitals for patients including blood pressure, respiration or other homeostatic functions.
They are a key player in a patient's multidisciplinary treatment team. Oftentimes, critical care pharmacists work with patients who are seriously injured or ill that need care continuously after initial treatment. This often takes place in the critical or intensive care unit in a hospital.
In addition to processing medication orders and facilitating the arrival of medications, critical care pharmacists are also instrumental in:
Therapeutic drug monitoring
Medication dosing
Responding to medical emergencies (code blue, stroke, rapid sequence intubation)
Educating staff on clinical practice guidelines
Implementing new policies and protocols
The average critical care pharmacist's salary amounts to $136,386 per year.
3. Cardiology Pharmacist
Cardiology pharmacists are experts in medications for patients with or at risk for cardiovascular disease. As an increasingly popular field, cardiology pharmacists focus on disease prevention and treatment using evidence-based medicine.

Focusing on both short-term and long-term care, cardiology pharmacists are involved in all levels of cardiac care including heart transplants, artificial heart pumps and blood clot prevention. Cardiology pharmacists help formulate highly-specialized care plans outlining treatment guidance for optimal patient care. A typical day for a cardiology pharmacist in a hospital may include tasks like:
Making patient rounds
Conducting patient evaluations
Creating treatment plans
Reviewing and collaborating with physicians on medication guidelines
Cardiology pharmacists make a median annual salary of $129,687.
4. Geriatric Pharmacist
Geriatric pharmacists specialize in medication management for elderly patients. Many older patients face more chronic health issues later in life including hypertension, diabetes or arthritis and need additional medication management.
Geriatric pharmacists often work as part of health care teams caring for older patients in assisted living facilities, hospice facilities or nursing homes. Their main objective is to provide optimal medication management to foster patient health. Some typical daily tasks include:
Educating patients on medications
Adjust medication dosages
Inform patients on ways to mitigate medication side effects
Administer routine tests including blood pressure or blood sugar exams
The average annual geriatric pharmacist salary is $124,000.
5. Oncology Pharmacist
Oncology pharmacists care for cancer patients in all phases of treatment. They are active participants in all stages of treatment including diagnosis, treatment decisions, medication management, symptom management and supportive care.
Oncology pharmacists collaborate within a health care team to formulate an accurate medication list, select the appropriate chemotherapy, monitor the medication distribution and help manage the symptoms that come with cancer treatment. Day-to-day functions include:
Compounding and dispensing chemotherapy for patients
Maintaining supply of medications
Minimizing exposure to potentially hazardous drugs
Help manage costs of cancer drugs
Providing direct patient care
The average oncology pharmacist salary is $131,524 per year.
Become the Type of Pharmacist You Are Meant to Be at NEOMED
With our dynamic Pharm.D. curriculum and residency programs, future pharmacists are sure to find their desired niche in pharmacy at NEOMED.
NEOMED offers two types of residency programs for candidates that wish to develop clinical expertise, enhance leadership, engage in research and directly affect patient care. Our program is uniquely designed for students that are interested in pursuing retail pharmacy and careers in hospitals and clinical pharmacy settings, like the specialties mentioned above.
If you're interested in making an impact in community health and beyond, download our guide, Begin Your Future in Pharmacy at NEOMED.
Schedule a meeting with our College of Pharmacy admissions team to learn more or check out our blog, Fast Forward: You Have Your Pharm.D., Now What? to discover more career paths you can pursue with your Pharm.D.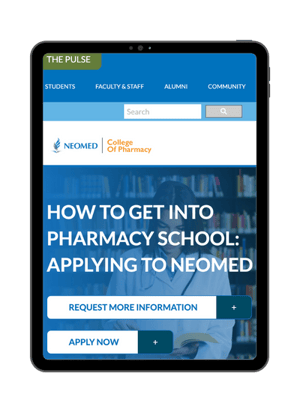 Access "How to Get into Pharmacy School: Applying to NEOMED" to receive insider tips and tricks from navigating the PharmCas application to preparing for your interview.
About the author
Kelly Jeroski
Assistant Director of Admission